Life @ EA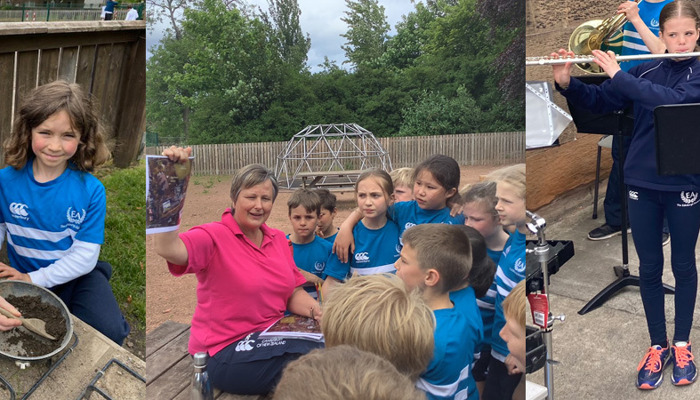 A look back on the past year
School may be out for summer, but we're still reminiscing on the fun the past school year has brought us at EA. Here are 3 moments to look back on:

In June, Edinburgh Academy Drama took part in 2 theatre activities in partnership with Wonder Fools and the Traverse Theatre. They performed 'Is This a Fairytale?' and 'The Pack'. These can be viewed via the links below.
Back in April, we witnessed the first in-school music rehearsal since March 2020. The Big Band filled the EA campus with the sound of On The Sunny-Side Of The Street, and the Junior Band played the Theme from Jurassic Park. It was literal music to our ears!
One of the great things we have seen over the past year is our classes utilising the outdoors and taking learning outside. From nursery all the way up to 7ths, everyone has experienced the beautiful Edinburgh sunshine. Below are some images of our Junior School pupils learning in the fresh air. We also shared a blog on the benefits of the outdoors and what our pupils had been up to, to support Mental Health Awareness Week which you can read about here.
We have had so many fantastic memories over the last year and we can't wait to see what this next school year brings!