Life @ EA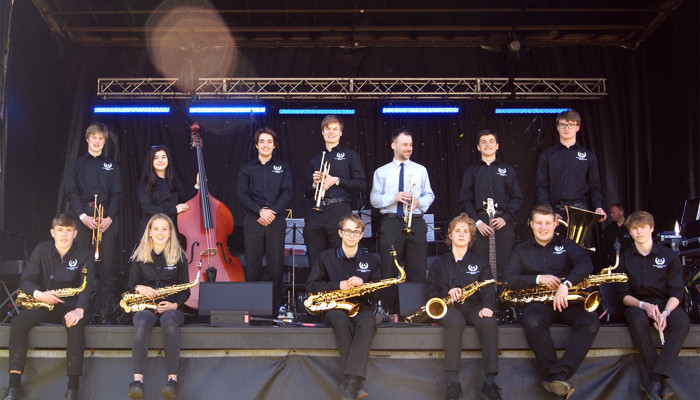 We are the Edinburgh Academy Big Band
All Edinburgh Academy big band students range from ages 12–18 years and we span the largest section of the school for any instrumental group! We love music that swings, devour music that grooves and live for a solid funk!
We rehearse at 8.00am, which never fails to get the day off to a good start.
Our seasoned performers have played many major venues and events across Scotland's Capital including The Queen's Hall and the Royal Highland Show.
Band members say:
'Playing in Big Band is exhilarating and there is an amazing sense of unity when we play together. It is outstanding'.


'Big Band is the reason I come to school. I wish it could be my job!'


'I love the smell of jazz in the morning'
Parents of Big Band Members say:
'Both our sons have been part of the Big Band for several years now and they enjoy it immensely. They never stop to amaze us with their commitment to the band. They always have a lot of fun together and there's a strong sense of camaraderie in the band.'


'The Big Band epitomises the benefits of a musical education for our children. They are inspired by great teaching to work exceptionally hard together, do their very best but also to enjoy themselves in the process. This is especially evident when the band performs. Their repertoire is varied, the quality of the music is extremely high and there is a palpable sense of fun.'