Life @ EA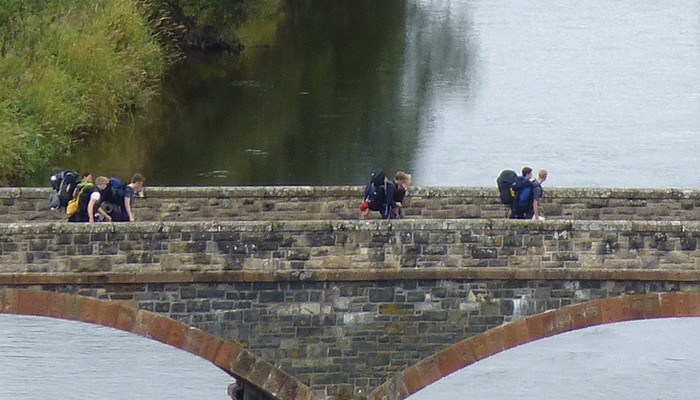 Rector's Blog
Thursday 23 May
As we finally near the last full week of the exam season, we are already looking forward to welcoming our 5ths and 6ths back to school and the post-exam period, when new courses are begun and we look ahead to the 2019/20 Session. As part of that process of looking ahead, it has been an absolute privilege to be a part of the interview process of many members of the 6ths who have applied to be Ephors next year. These conversations have been very rewarding and all those taking part should be commended. The innovative ideas and creative suggestions that these future Ephors would like to bring to the Academy next year are very exciting and this group are clearly looking forward to leading the school next year and helping us to create an even more welcoming, accepting and friendly community in which all our students can thrive. We have also entered our 'expedition season' with many Duke of Edinburgh Award groups heading away for their challenging trips. The reports we have heard have been very positive indeed and I must congratulate those who have managed to complete all sections of their award, as well as those seniors who have volunteered to act as supervisors for the junior expeditions. Seeing things through to an end, that important skill of 'stickability', is a valuable and transferable skill and I very much hope to celebrate all those who complete this prestigious award at the end of term.
In response to a number of queries about the new fleece top that has become an addition to the Senior School winter uniform list, I can confirm that Aitken & Niven will be stocking this item and they will aim to have this available in stores, most probably from late September, so that students may purchase this item for when it comes into usage after the October Half Term break.
Looking ahead to what is a very busy calendar of events in the second part of term, can I just highlight the impending Pipe Band and choral events that are most imminent – the Pipe Band Beating Retreat at Holyrood on Thursday this week, their Ceilidh on the 30th and then the Usher Hall Concert on the 9th June. Details and invitations should have been circulated to all parents about these events, as indeed have invitations to Exhibition. This year has gone so quickly, I really can't believe we are there already.
I hope everyone has a relaxing and refreshing Half Term when it comes at the end of the school day on Friday afternoon.
With best wishes
Barry Welsh
Rector