Life @ EA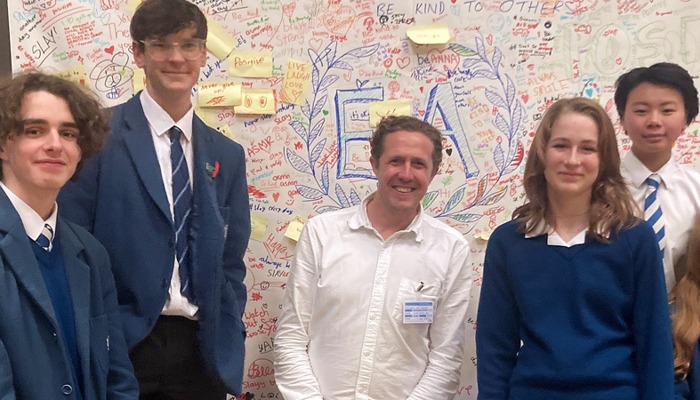 Celebrating Mental Health Day
On November 9th we celebrated Mental Health Day with pupils at the Senior School.
Jonny Benjamin MBE (Mental Health Campaigner and founder of Beyond charity) started off the day by giving an inspirational talk to the whole school. He challenged stigmas that still surround aspects of mental health and encouraged us all to talk and ask for help when we are struggling to cope with difficult feelings, thoughts and emotions. Jonny encouraged us as a community, to look after each other and to provide a supportive ear and compassion to others who may be experiencing various challenges in their lives.
Throughout the day, Geits (P7) to 4ths (S3) pupils returned to the Main Hall engaging with a programme of workshops that had been developed by a small group of dedicated 5ths (S4), 6ths (S5) and 7ths (S6) pupils in collaboration with Dr Heriot-Maitland (Clinical Psychologist and Mental Health Trainer) and members of the Pastoral Team. These workshops led to some brilliant discussions prompted by Jonny's talk but also considering broader aspects of Mental Health and how we can all be kinder to ourselves and others.
A big thank you to all who took part, and particularly to those who contributed their time and effort in developing and delivering the programme.