Life @ EA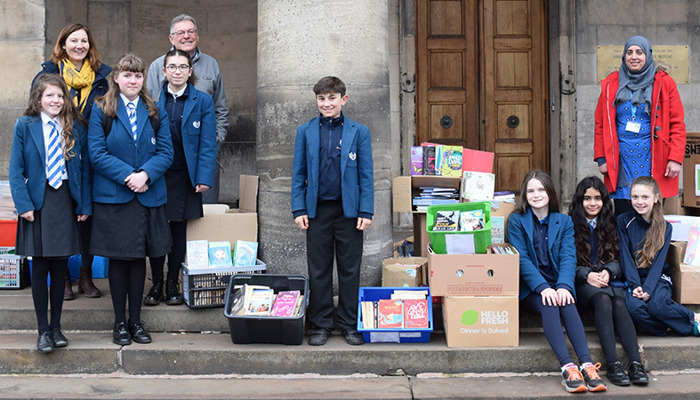 Junior Charities collaboration with Books Abroad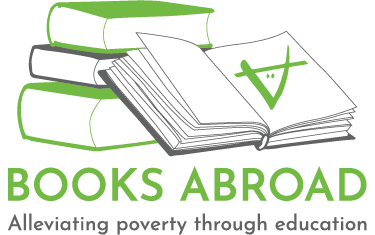 After the pandemic, we wanted to restart Junior Charities and invite volunteers from Geits (P7), 2nds (S1) and 3rds (S2). There are so many different strands to Charitable work, so we decided to give our time to a worthy charity. With help from Mrs McQuin and Mrs Ahmed, we chose Books Abroad. After so many months in Lockdown, our houses were full of all the books that had been bought, so it made sense to send them to an organisation that endeavours to support education in developing countries by redistributing carefully chosen secondhand books.
We spent the first few afternoons making posters for all of the classrooms. We also practised short presentations and visited all the registration classes in pairs to tell people why we were collecting books.
The response was incredible! Miss Murray donated textbooks and novels from the English Department. Pupils from every year group brought in books from home and left them at collection points across the school. After weeks of collections, we accumulated over 40 boxes! Mr Cunningham arranged for pick up from the Junior School Library and by Tuesday, we were ready to give over 450kg of books to Raymond from Books Abroad.
Raymond told us about his travel with the Charity and the children, teens and adults from all over the developing world who use these books to learn to read English. It costs £4,500 to send an entire container out, so our next goal is to help fundraise for the Charity. We have some exciting ideas…