Life @ EA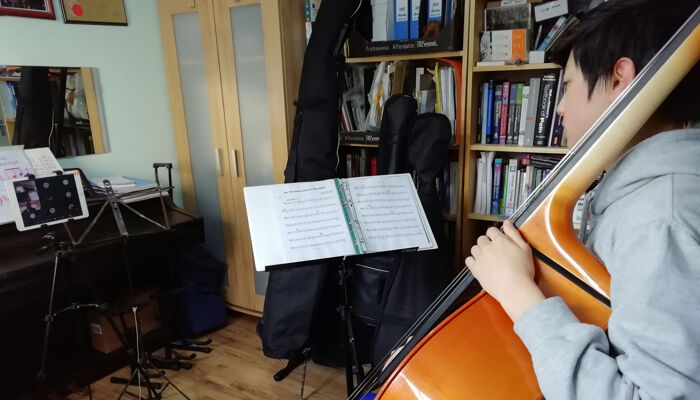 ...and the Band played on!
EA Big Band is going strong during lockdown with Yu-Lei, Julia, Rafe and Xander taking part in a virtual practice session with Miss Long via Microsoft Teams.
To kickstart the rehearsal, Miss Long creates a bespoke backing track of drums, bass, keys, alto sax and trumpet for On the Sunny Side of the Street and Happy. She then plays it through some pretty loud speakers and directs while the Big Band members rehearse live from their homes.
It's a great way to spend a Friday after school and gets us ready and excited for when face to face rehearsals resume!