Good to Go
Exam Preparation Courses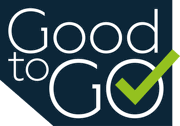 Our aim is to help students to enter into their exams feeling that they are "Good to Go". They will leave our courses feeling prepared not only in subject knowledge but also confident to cope with the stress and workload that preparing for exams comes with.
Classes are small (1–7) and they are led by experienced teachers to help with individual needs with plenty of
1-1 attention. Exams are not all about subject knowledge though and we will be doing our best to help with some of the wider concerns pupils and parents have in the run up to this difficult time.
Before they start each course, pupils will be asked to list their "Good to Go" targets, so that they can outline where they feel that they would like to be more confident. This is likely to be an aspect of subject knowledge but it could also include for example time or stress management.

"Before you Go" and "After you Go"
We will contact you 3 weeks before the course starts to ask what your "Good to Go" targets are for the week; what your current predicted grade is and any medical or dietary information required. We will also contact you after the exam results to find out how you got on!
3 weeks before the course starts you will be asked to list your "Good to Go" targets, where you can list your areas that you would like to focus."
Where there are several days available for a course, teachers have provided a loose guideline of possible areas that they could cover on each day to help you to decide which days to pick, however this really is only a guideline, as their starting point will be the 'Good to Go" targets that you set yourself"
Good to Go 2020 BrochureBOOK A COURSE
---
Prices
| | | |
| --- | --- | --- |
| Full day courses | £140/day | Breakfast, Good to Go well-being discussion, six hours teaching in 1–7 group. Lunch, lunch time activity, Summary tea and final Good to Go action points. |
| "Superevision" | £30/morning | Breakfast, Good to Go well-being discussion, three hours 'supervised revision' conditions, lunch, lunch activity. 12 pupils maximum. Reassurance student is revising constructively. |
| One to one tutorial | £55/ hour | One hour arranged at the convenience of teaching availability. Usually at 4pm. |
| Early bird rate | £120/day | To be booked by February 7th 2020. Code: EARLYBIRD |
| Bring a friend rate | £120/day | Book the same course on the same day with a friend to both receive a discounted rate. Code: FRIEND |
| Three courses rate | £120/day | Book three full courses at the same time 9 (Superevision not included) to get 10% off. Code: 3COURSE |
| Single sign up | £55 | If there is only one person signed up for a course, rather than cancel we will offer a 1-1 tutorial with the teacher who was meant to be running the course for an hour in the morning followed by joining the Superevision session for the next two hours for the same cost of a 1-1 tutorial. Breakfast and lunch included. |
| Cancellations | | Any cancellation after we have contacted you with three weeks to go will not be refunded. |
Discounts cannot be used in combination or with subsequent bookings.
'Now at the end of the 2 weeks I feel much more confident and ready for the exams. Clarified all my questions.'
— Good to Go Pupil
'What a difference a GoodToGo session can make! One day transformed how my daughter felt about her exam preparation and filled her with confidence and determination, ready for her forthcoming exams. Highly recommended!!!'
— Good to Go Parent
'The small class sizes were good and allowed me to spend time with each individual pupil. There was a very friendly and relaxed atmosphere throughout the days. I would definitely do it again.'


I would definitely apply again – I thoroughly enjoyed the whole experience!' — Good to Go Teacher
---
For more information or to book a course
goodtogo@edinburghacademy.org.uk / 0131 556 4603 / BOOK A COURSE