Good to Go
Exam Preparation Courses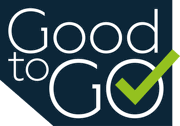 Our aim is to help students to enter into their exams feeling that they are "Good to Go". They will leave our courses feeling prepared not only in subject knowledge but also confident to cope with the stress and workload that preparing for exams comes with.
Unfortunately due to the coronavirus pandemic all Good to Go courses have been cancelled for Easter 2020. Please feel free to look at what was on offer this year and hopefully we may be able to provide courses in the future for you.
If you did book with us already this year, we will be refunding your payment as soon as we can. Thank you for choosing Good to Go and I hope we can help next year
Wishing you all the very best during these difficult times.
---
For more information
goodtogo@edinburghacademy.org.uk / 0131 556 4603
---