Tutors
The courses are taught by highly respected artists who are also very experienced in adult education. They share a common belief that we are all born creative but over time other events in our lives may have put this onto a back burner. School unfortunately for many is where this happened. "Give it a Go" classes aim to reignite this flame and provide you with the skills and confidence to be able to enjoy the benefits and joys of creative personal expression.
For information on the individual courses, please:
download the brochure below and book online, or
follow the 'How to Book' link where you can browse and book
---
For more information or to book a course
giveitago@edinburghacademy.org.uk / 0131 556 4603 / BOOK A COURSE
---
David Forster RSW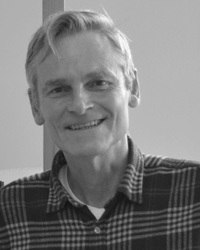 David is a Watercolour Artist whose work has received great acclaim and been exhibited widely across the country. Since being awarded various prizes from the Royal Scottish Society of Painters in Watercolour and winning first prize in The Sunday Times Watercolour Competition in 2013 he has become known as one of the most accomplished artists in his medium. David is a keen educator who has run a variety of courses and his patient calm, character makes him an ideal tutor for those looking to make a return to the art classroom.
Paul Furneux RSA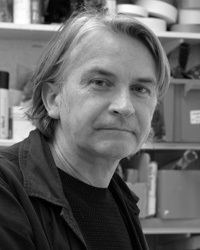 Paul is a highly respected Japanese woodblock printer, whose love of this medium and the intricacies and subtleties of this very traditional technique make him a popular leader of workshops, courses and a sought after lecturer at international conferences. He has been inspired from a wide range of sources and his extensive travel during his life is evident in his beautifully constructed abstract prints. You will be able to take away a very sophisticated skill using ancient techniques that allows you to produce your own prints at home.
Gillian Murray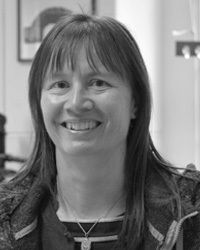 Gillian for many years was Head of Silkscreening studios at Edinburgh Printmakers. Her own work covers a range of drawing, painting and printmaking talents. Her pieces are influenced from the landscape of Scotland and around Europe in particular. The sense of calm and tranquility often represented in her artwork reflects her approach to teaching as well. This combined with her considerable experience of many years of teaching and supporting artists at the Printmakers will provide you with a wonderful experience as you discover the joys of this medium.
Leena Nammari MFA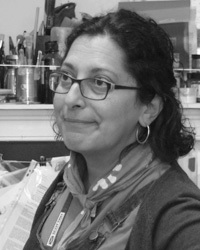 Leena recently gained her MFA at Duncan of Jordanstone, before that though she was for many years Head of Studio at The Edinburgh Printmakers. Her work covers a wide range of media but she is probably best known for her talent with cyanotype and silkscreen. She has a wonderful positive energy that is infectious and she has a terrific ability to inspire. She was recently Artist in Residence at the Edinburgh Academy where she was quickly adopted as a friend by pupils and staff alike. Her extensive knowledge and sense of joy will be at the heart of her courses.
David Prosser, Head of Art & Design at the Edinburgh Academy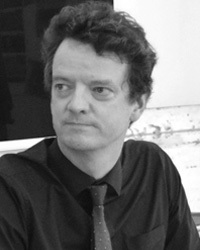 David will be tutoring the "Back to the Drawing Board course" which is designed for artists of all abilities but especially for those for whom drawing is a distant memory from school. Having taught children of all ages, as well as evening classes for adults in the past, he has a wide range of experience in teaching the fundamentals while also finding a direction that will suit each individual's expressive character.
Elaine Speirs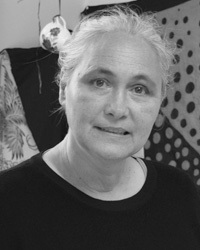 Elaine is primarily a figurative painter who explores various themes throughout her work. Her expressive layering technique, while adventurous and bold also contain moments of real intimacy and tenderness. She is a regular exhibitor in various galleries and has most recently been selected to exhibit as part of the prodigious BP portrait award. Elaine has been a teacher and is still a keen educator running various courses. For these workshops she is keen to explore the powerful effect that colour can have in a painting and she will be using still life sets ups to help you discover a more expressive drawing and painting technique. Be ready for plenty of expression and exploration of mark making.